Ice Stock game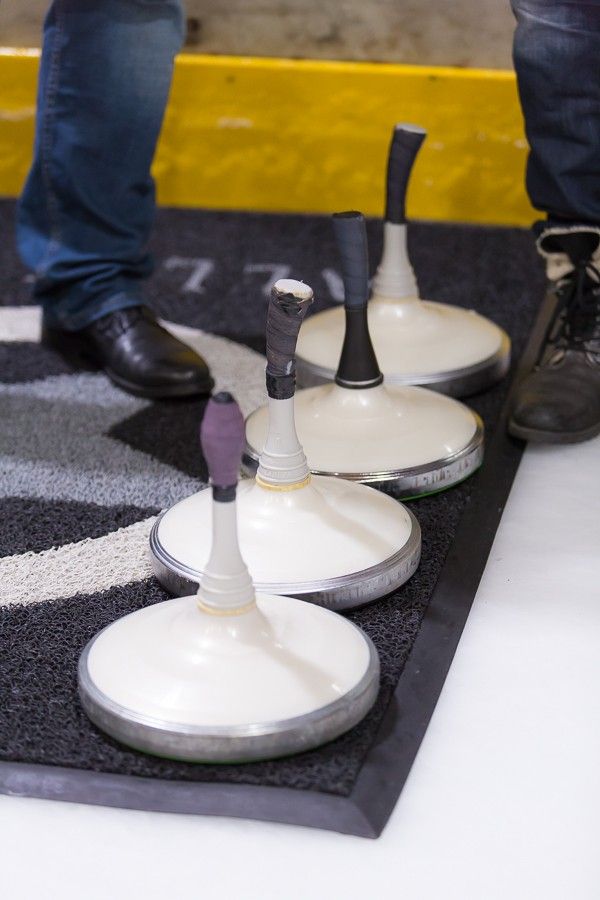 Ice Stock is a very popular sport, and is similar to curling. Ice Stock players slide stocks (stones) over an ice surface, aiming to reach as close as possible to an appointed target (also known as a daube).
Ice Stock teams are competing against each other, aiming to gain as many points as possible. The game has a kick-off stage with a quarterfinals, semifinals and finals.
Ice Stock can be played in any season. The game is ideal for groups of between 20 to 160 guests. Ice Stock is easy to play, competitive and supports team communication and strategy.
Ice Stock team building in detail
Upon arrival to the arena, we'll create teams and put you straight onto the ice. A professional moderator will welcome you and provide you with brief information about the Ice Stock game team building activity. The rules are explained and well demonstrated, and then each team has one trial round to familiarise themselves with the weight of the stone and how it works on the ice surface. Each team has four members, each of which has one stone to slide. Stones are divided by colours so it's easy to recognise them on the ice. The game begins, and the first stones are thrown. Usually by the slide of the third stone, a team has already created a strategy as to whether it would be better to reach the target, or move competitors' stones further away from the target. You should not forget that your competition is also creating a strategy. The closer you get to the end of the game, the more dramatic it is. At that time the real team spirit comes up!
There are always two teams competing against each other, arranged in a line. We can create a maximum of 10 lines, which makes 20 teams of four players. In total, we can have 80 guests enjoying the Ice Stock game at the same time. (If you have more than 80 guests on your corporate event in Prague, we can still handle that!) Each game is fairly quick. It takes about 5-10 minutes to play one Ice Stock game, depending on how much strategy teams put into this activity. We can rotate teams on the ice after each game. That being said, we can create 40 teams of 160 guests. 80 guests will always play on ice, and 80 guests will watch and cheer the other teams. They might even check on other teams' strategies.
The most exciting team building in Prague
Ice Stock is one of the most exciting team building activities in Prague. Within the 1-1.5 hours of the activity, you will learn the rules, have a trial round and then fully enjoy the game. Ice Stock is a team building activity for everyone! It can be played easily by men and women. It is safe, because you stand on carpets which prevent falling on the ice. The actual game does not set anybody out of their comfort zone, which is one of the key factors of a successful team building activity.
The actual Ice Stock team building activity is played in an indoor ice arena. The temperature is usually around 2-4 degrees Celsius, so we advice you to dress warmly. Solid sporty shoes and winter jackets are recommended.
Do you wish to find out more about the activity, and what we can add to make it even more exciting and memorable? Then click on any icon below.
A few reasons for Ice Stock team building in Prague
Ice Stock game is cool
Czechs are huge fans of ice sports (ice hockey is a national pastime)
We have many ice arenas in Prague and across the country
Ice Stock is an original, unexpected team building activity
Keep healthy with light sport activity